Receive Free & Easy Scrapbook
Layout Sketches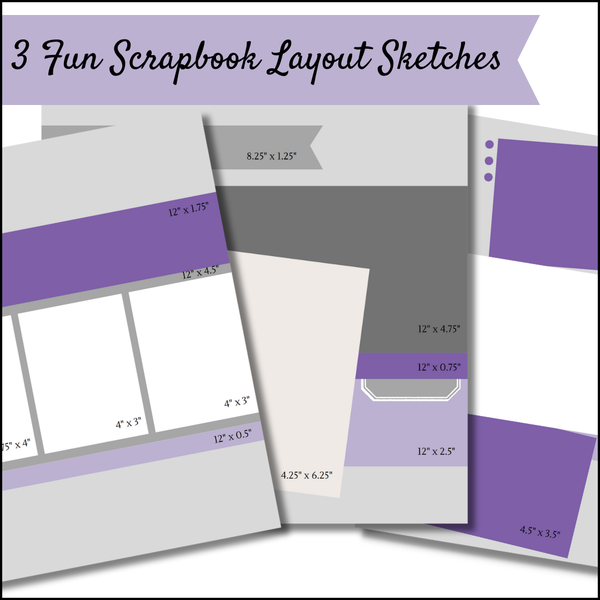 Would you like to receive three scrapbook layout sketch ideas so that you can start scrapbooking now?
These fun and easy scrapbooking layout sketches are available for you to download when you sign up to receive my weekly emails.
Sketches act as blueprints for crafting scrapbook layouts and provide guidance on where to place elements like titles, photos, and embellishments. It also includes specific dimensions for photos, designer series paper and cardstock.
Whether you are new to scrapbooking, returning to the hobby after awhile or needing new ideas, these 3 layout sketches will inspire you to be creative! Select one of the sketches and create your next layout using your chosen designer series paper, stamps, ink, and cardstock with the instructions included with the sketches to craft with me.
What can you expect by being on my email list?
Scrapbooking Tips
Layout inspiration
Stampin' Up! specials and sales
Upcoming Events
and more!